Leadership Studies
The role of the Department of Leadership Studies, with its Leadership Studies major and minor, is to provide content and expertise to other academic disciplines in the areas of leadership and followership, while recognizing that other majors and minors provide the very context for leadership/followership to occur.
MISSION
The mission of the Leadership Studies program is to enhance Christ-like leadership and followership knowledge, skills, and disposition among the students at Indiana Wesleyan University to change the world.
PROGRAM LEARNING OUTCOMES
Elaborate the key components essential to effective leading and following in the context of personal, team, and organizational dynamics.
Clearly articulate leadership and followership theories and models developed throughout history, impacted by globalization, and enhanced by liberal education.
Exhibit leadership and followership skills in organizational contexts to effect change by mobilizing others to accomplish shared vision.
Express commitment to servanthood, stewardship, and Christlikeness in leadership and followership grounded in the servant-minded paradigm and Christian ethics with the intent of bringing positive change to the world.
Demonstrate competences in context assessment for personal and organizational development and transformation.
ADMISSION
Students enter the Leadership Studies major as freshmen or sophomores and have the opportunity to integrate various core elements of the leadership curriculum into their general education requirements and other major. Thus, to major in Leadership Studies, students are required to double major.
Students entering the Leadership Studies minor have the opportunity to strengthen their academic, ministry and professional pursuits by applying leadership into their chosen major or minor.
This program is for you, if you are passionate about leading and following like Christ through servanthood and love. You will learn about how to become an effective servant-leader and exemplary follower in organizational and community contexts to affect positive change in the world.
CONCEPTUAL FRAMEWORK
The three main components of Leadership Studies are:
Leader
Follower
Context/Situation
CURRICULUM THEMES
Leadership competencies: knowledge, skills, and disposition
Leadership through value-based and servant-minded paradigms
Leadership for the multicultural world
Leadership and followership through interdisciplinary lenses
Leadership and faith integration
Leadership development and Christ-likeness
Courses
One of the best ways to discover a degree program is to check out the course listings. Preview the courses for Leadership Studies at Indiana Wesleyan University using the course catalog.
Faculty
At Indiana Wesleyan University, we view leadership as both leading and following in the spirit of love and servanthood to fulfill the University's mission: "developing students in character, scholarship and leadership." Each faculty member in this program has a rich background in the fields of interdisciplinary studies of leadership. Working with these instructors, you will be able to explore and develop your personal, interpersonal, group and organizational leadership abilities. You will also discover how you can use them to make a positive difference in the world in whatever field you work.
Click on a faculty member's name below to learn more about that individual.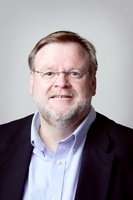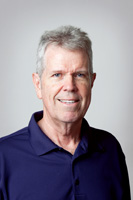 Bill Millard; Ed.D.
Professor; Leadership Studies | Executive Director; Center for Life Calling and Leadership 
bill.millard@indwes.edu
Apply Now